We are excited to announce our third generation Life Light device.  This device uses the same great technology as our previous generations, in a better, easier to use package.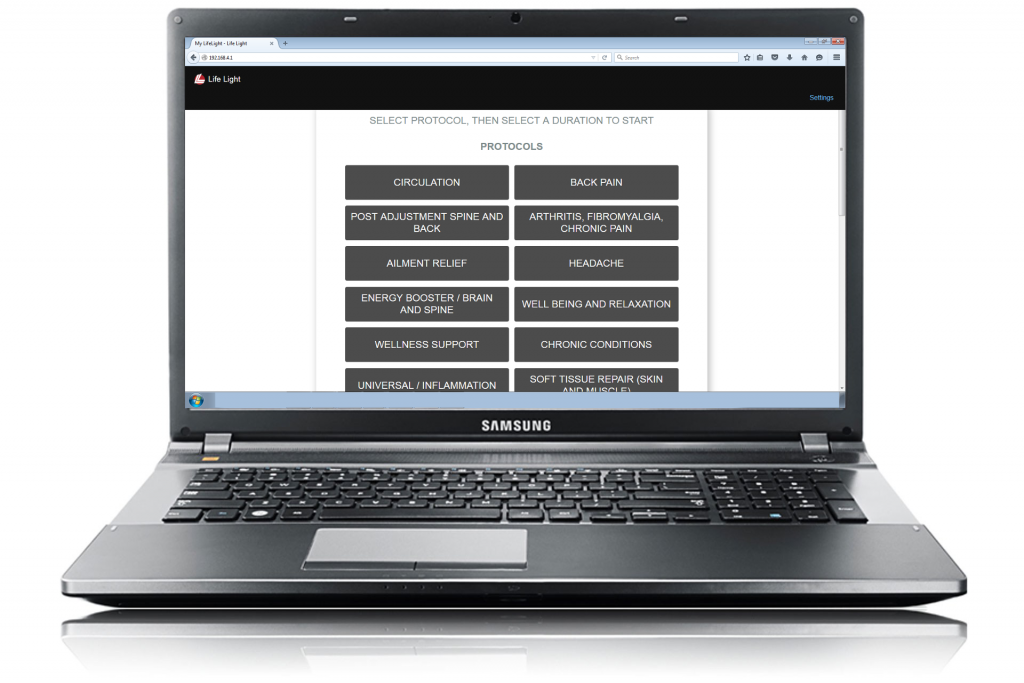 The user interface is a simple, 2 click process run by a web browser on your smartphone, tablet, laptop or desktop.
The Life Light 3.0 controller unit uses Wifi to connect your device to the controller, but no Internet connection is required.  You can connect the device to your own Wifi network, allowing any other devices connected to your network to control your Life Light 3.0.
The Life Light 3.0 is small and mobile.    
The pads are extremely flexible silicone, allowing you to wrap them around treatment areas.  They feature 4 wavelengths combined with 26 protocols giving you unparalleled results.